Our Signature Stainless Steel
All Alton bracelets have parts or details made of our high quality Signature 316L Stainless Steel. This steel is the perfect mixture for durability and elegance. It has the advantages of being extremely damage and scratch resistant, and it doesn't oxidate (rust) or loose the finish as most metals do. Since it's hypoallergenic this type of steel can sometimes be referred to as "surgical steel". Thanks to the superior characteristics it is also getting more commonly used in the luxury watch industry.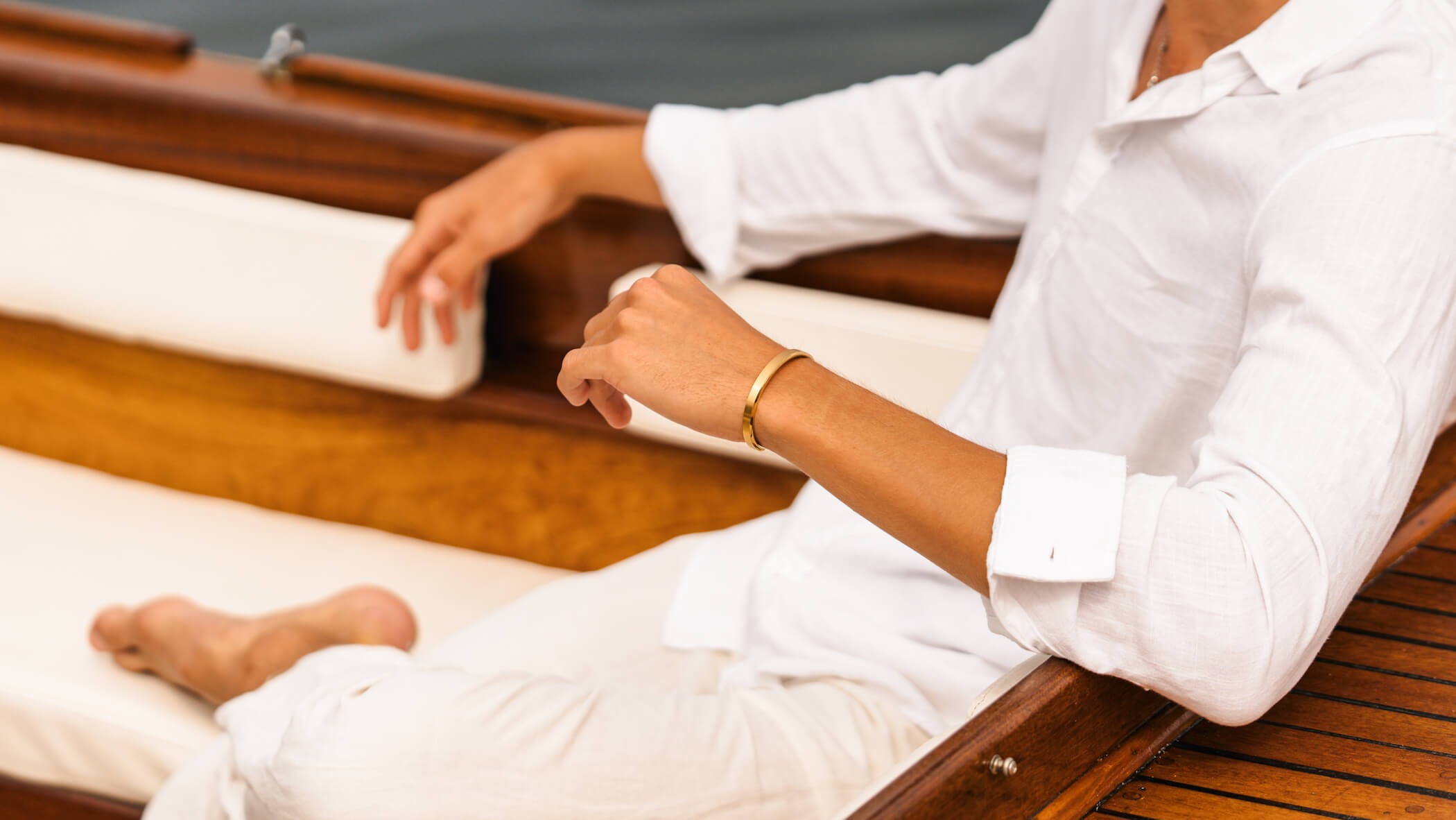 The Finish
With our various designs we customize the steel in different ways. As it's one of the best grounding metals, our platings in black PVD coating, 18K gold etc, will have a longer lifespan. The designs with a natural silver colour are either brushed or polished to enhance the finish of the steel.
Made to Last
One of our biggest goals is to offer the highest quality and durability possible to endure an everyday use. Therefore, during the research process we realized that metals and mixes with silver, gold or platinum, would not pass the tests. Even though these are popular metals, they come with some crucial disadvantages.

The lower resistance to water, chemicals and saline will make the metals oxidate and tarnish over time (sterling silver will get spots just from exposure to air). Also they are overall softer metals, which makes them easier to damage, scratch or bend, even when mixed into different alloys. Lastly, their higher pricing makes them less affordable. 
For these reasons our Signature Stainless Steel is perfect for performance, elegance and will get you more value for money.
BUY BRACELETS